Best Wedding Venues in Greensboro, NC: Alexander Homestead & Barn Venues
Table of Contents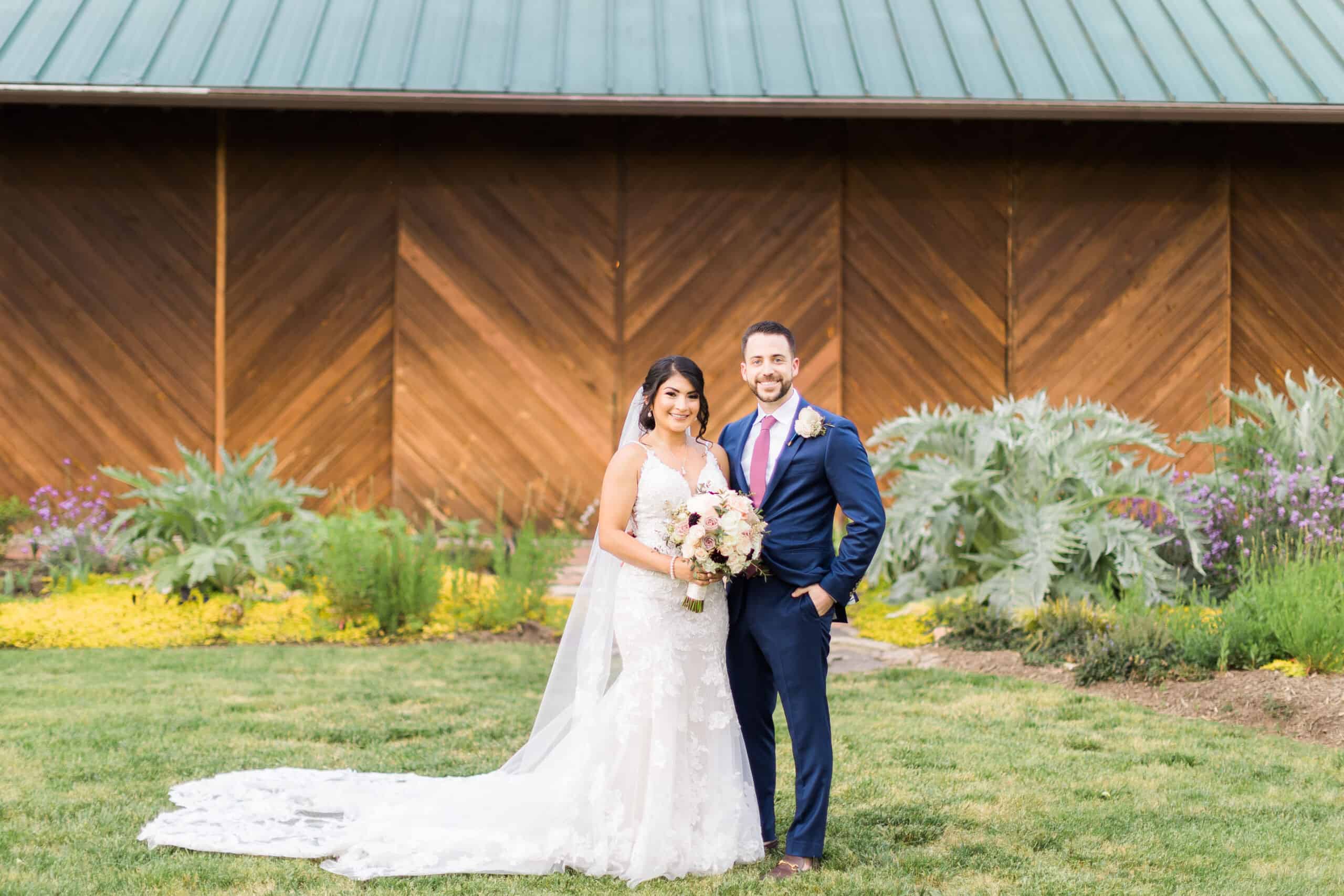 The best wedding venues in Greensboro, NC, or the Triad are plentiful. And in case you missed it, The Triad is named for the three largest cities in the region: Greensboro, Winston-Salem, and High Point.
However, many brides in Greensboro are now looking to Charlotte, NC to have a "mini destination" wedding.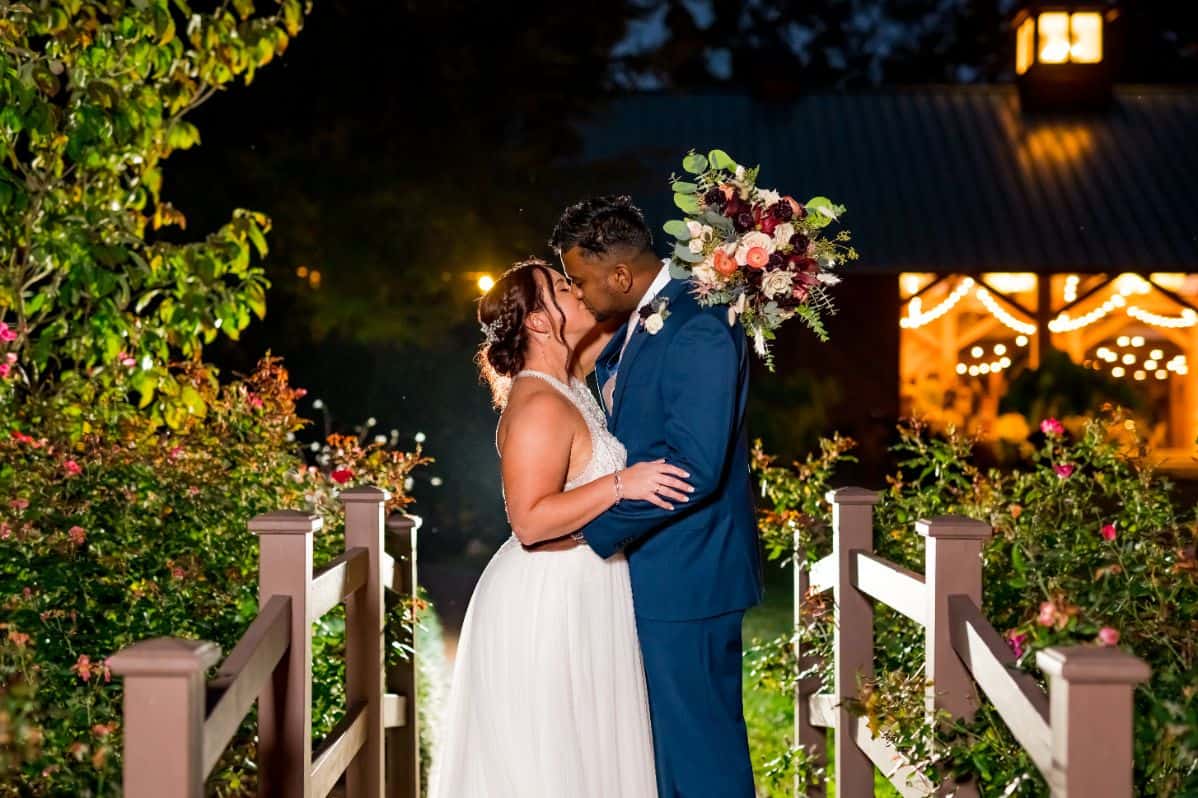 We've hosted Greensboro and The Triad area wedding couples at Alexander Homestead. They chose our venue over venues in the Triad area, did most meetings virtually, and then whisked off to their honeymoon in the Blue Ridge Mountains or elsewhere!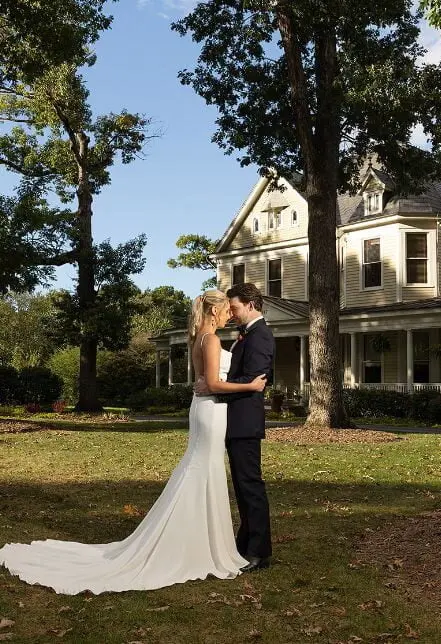 As you plan your big day, don't be afraid of traveling. Weddings take a lot of planning and coordination, so why not make it easier on yourself by choosing a venue with a fantastic team and experience? Besides, a short drive to a local destination can be an exciting experience for you and your guests.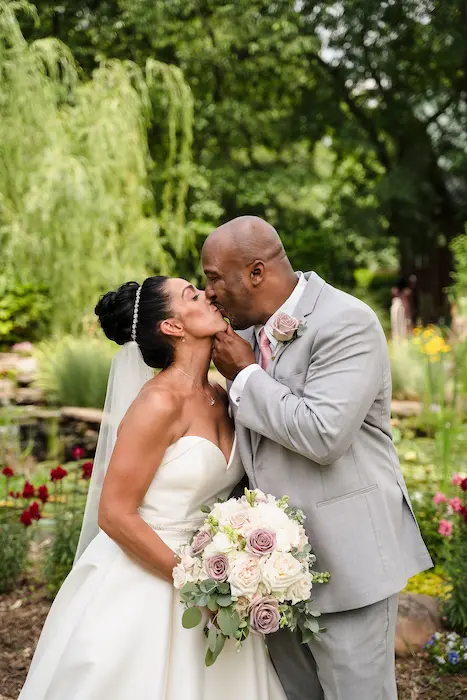 The Alexander Homestead Experience: Your Dream Wedding Venue
You can expect to receive the utmost attention, service, and knowledge from our experienced staff who has planned weddings for a long time (maybe even longer than you've been alive!) Your experience will be stress-free and enjoyable. Don't chance working with an inexperienced or new venue – that's just asking for wedding day issues!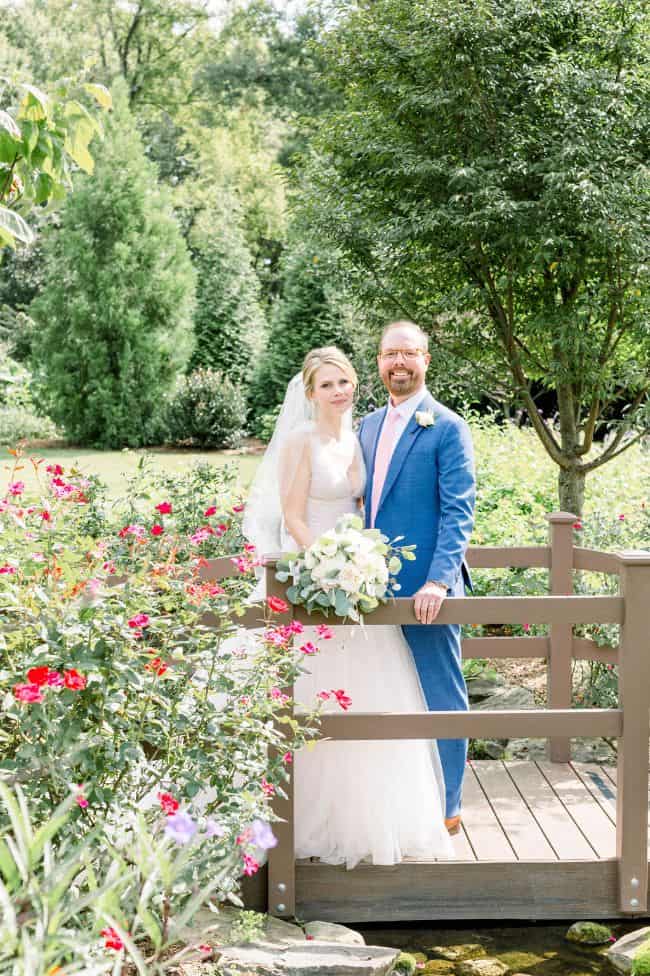 Your Wedding Ceremony and Celebration: Rain or Shine
Our team has a dedicated plan in place in case of inclement weather. The Alexander Homestead staff will quickly and quietly move everything indoors so your celebration can continue without a hitch.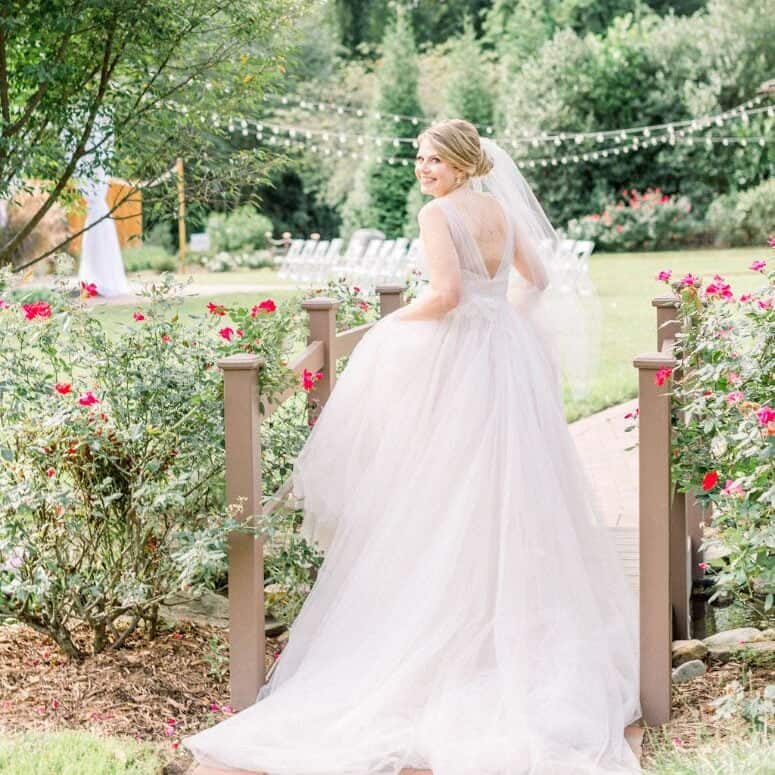 Wedding Venue Rentals: Comparing Apples to Oranges
We know you've probably never shopped for a wedding venue, which can be overwhelming! Comparing venues is like comparing apples to oranges. Not all wedding venues offer the same inclusions, amenities, services, contract details, insurance, or more! It's important that when comparing venues, you know all the facts and details upfront.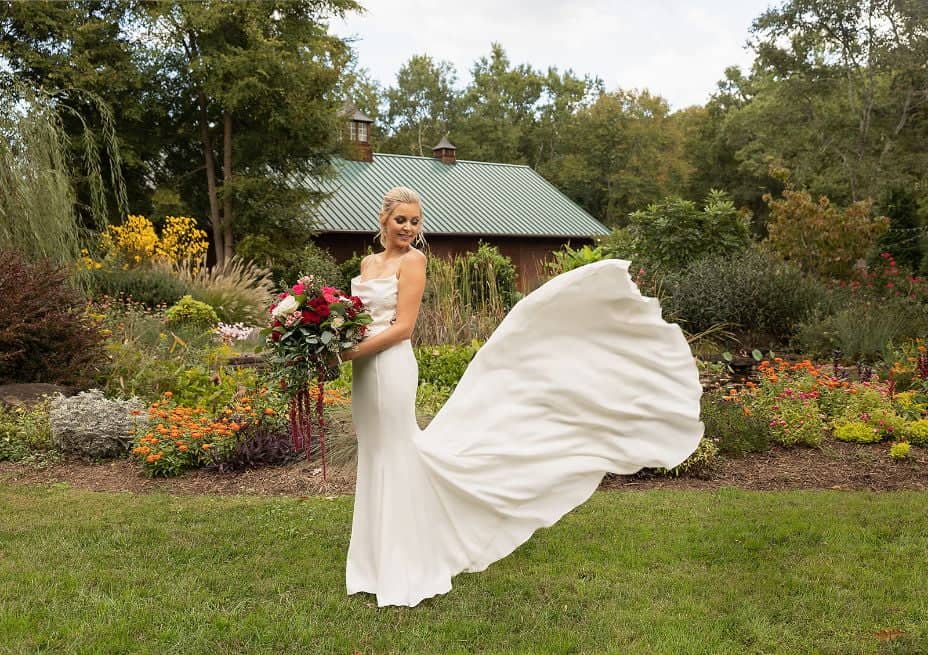 Upgrades: Your Wedding Vision
Have something special in mind for your wedding day? Our team is excited to work with you on any upgrades, ideas, or more for you!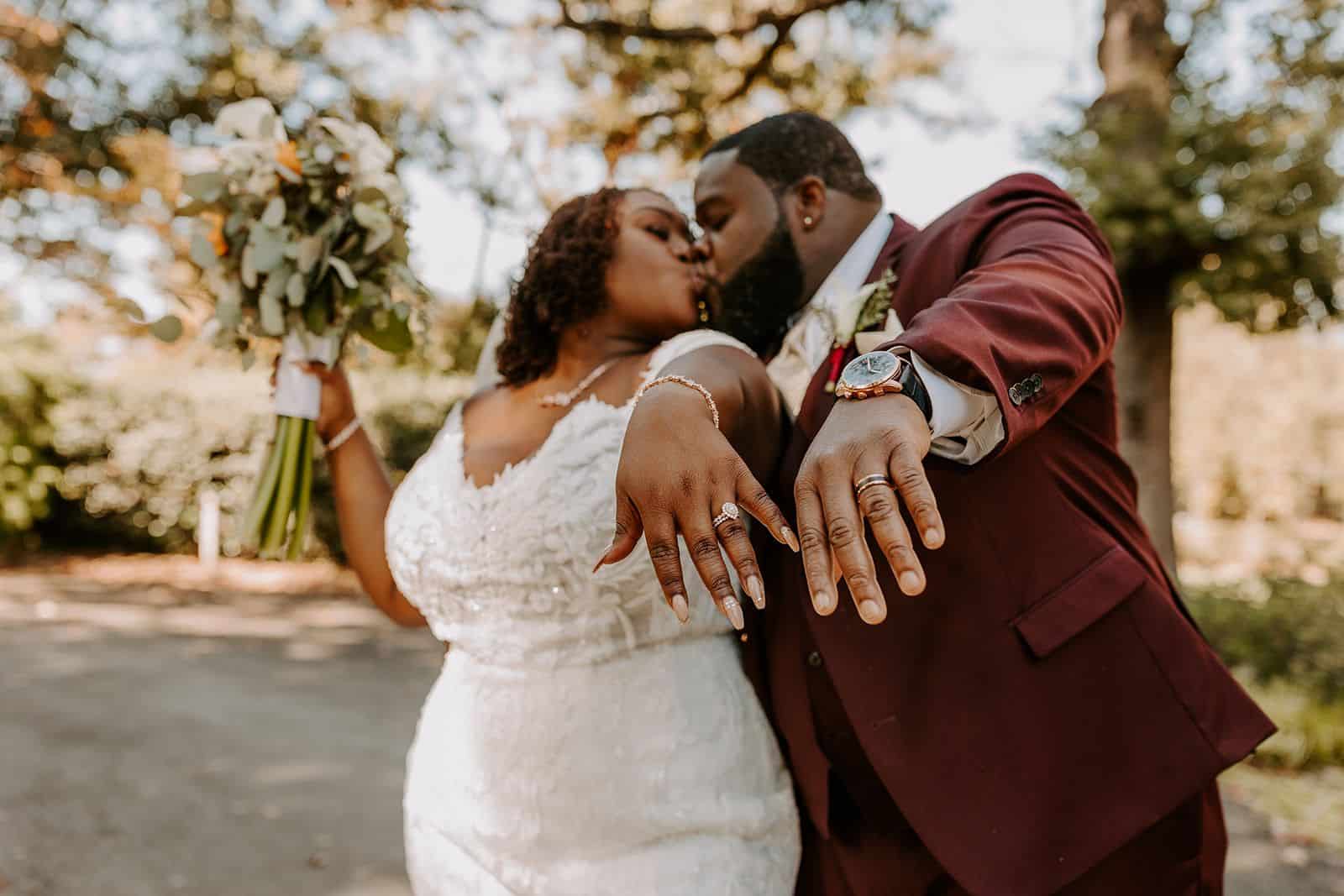 Tables, Chairs, Decor, and More
Want to know if you'll have to pay extra for some of those wedding day essentials? Hint: You won't have to at Alexander Homestead.
You can read all about our inclusions, amenities, and services here.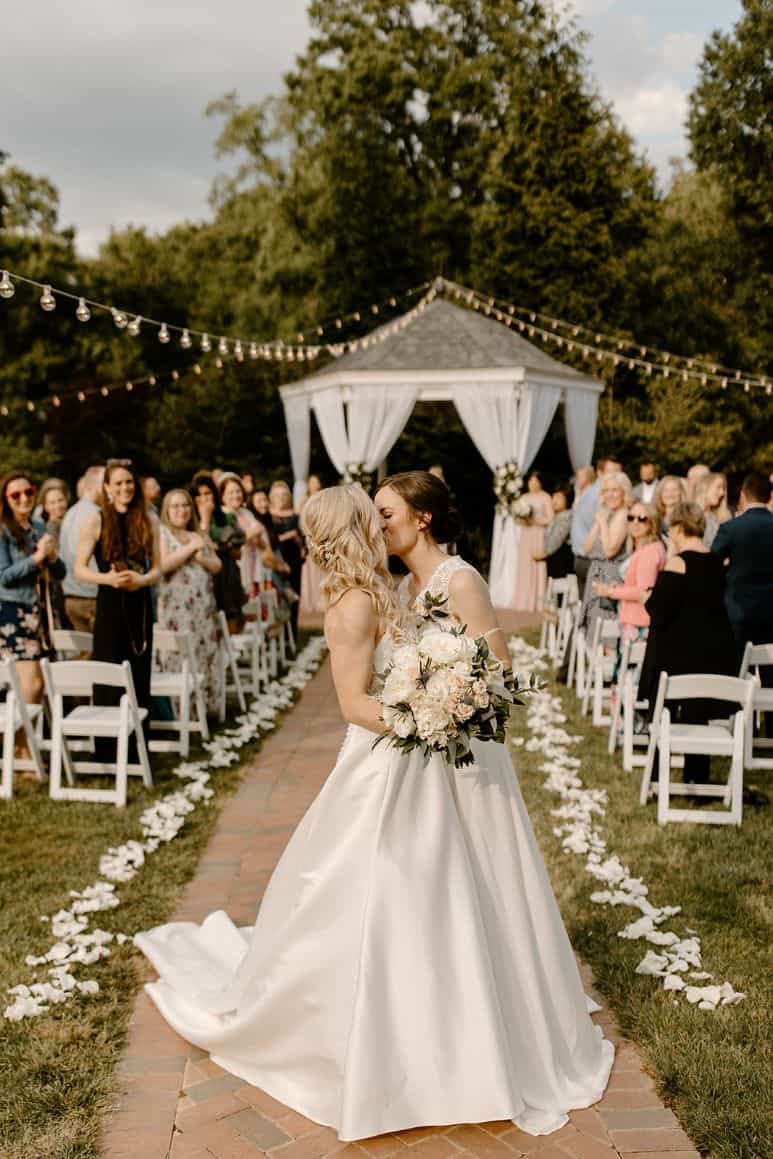 Our packages are all-inclusive, so you can have a mini destination wedding without the stress of planning it all.
You read that right! All-inclusive does not mean cookie-cutter or bland at Alexander Homestead. It means that you can customize your wedding to match your taste, style, and vision without the stress of juggling contracts, interviewing vendors, and coordinating it all with your planner.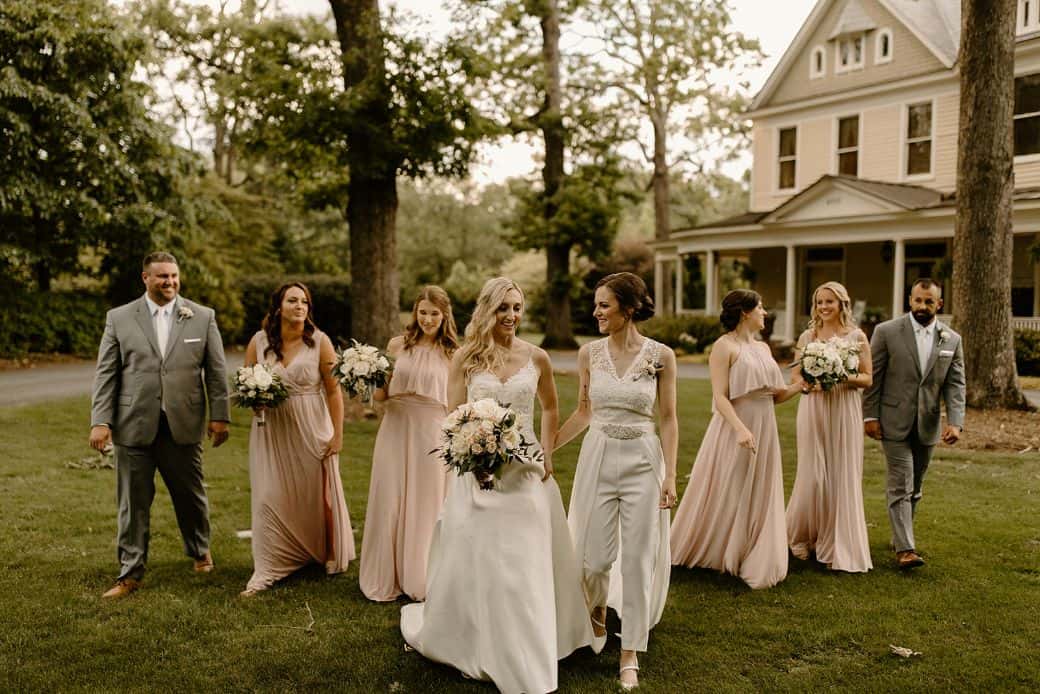 Partner Vendors and Services
We have some fantastic partner vendors at Alexander Homestead that are both friendly and experienced and want nothing more than to create the best wedding atmosphere for you.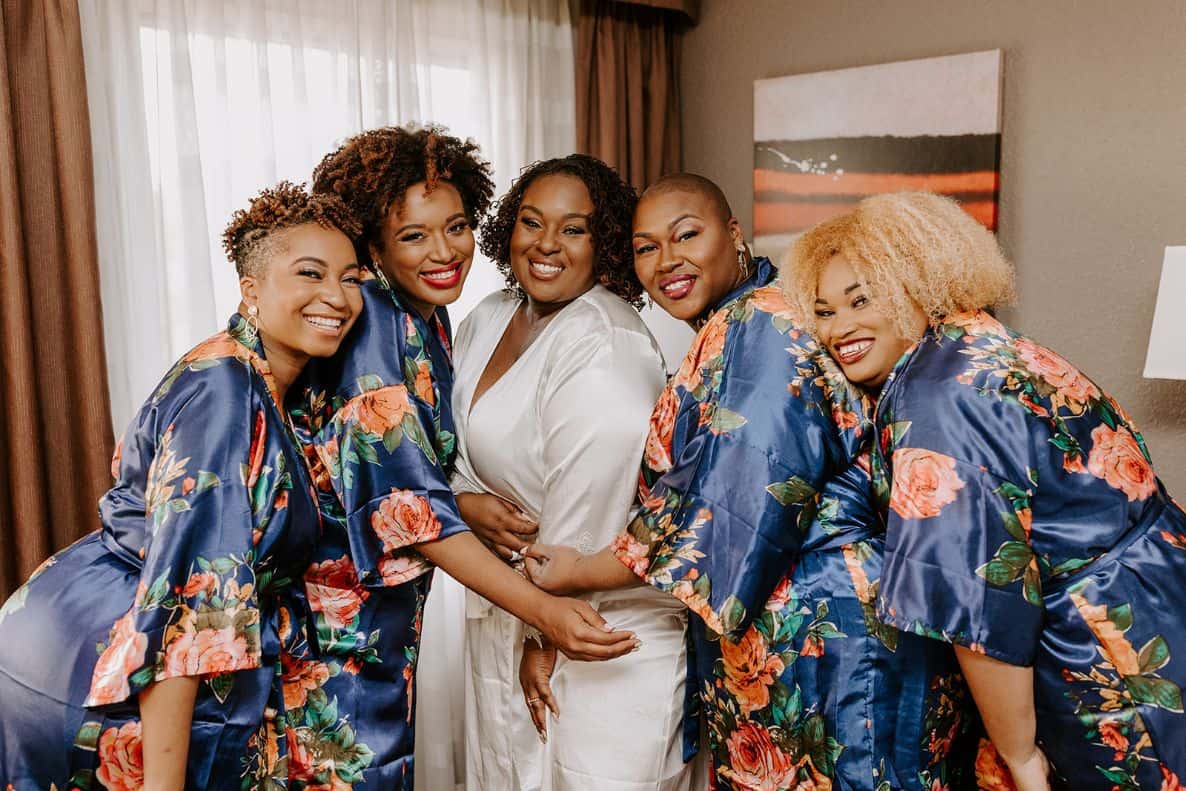 What will my wedding pictures look like at Alexander Homestead?
We're glad you asked! Our property has an abundance of photo opportunities. Head to our Real Weddings page to see our most recent galleries for an idea of the photo opportunities here.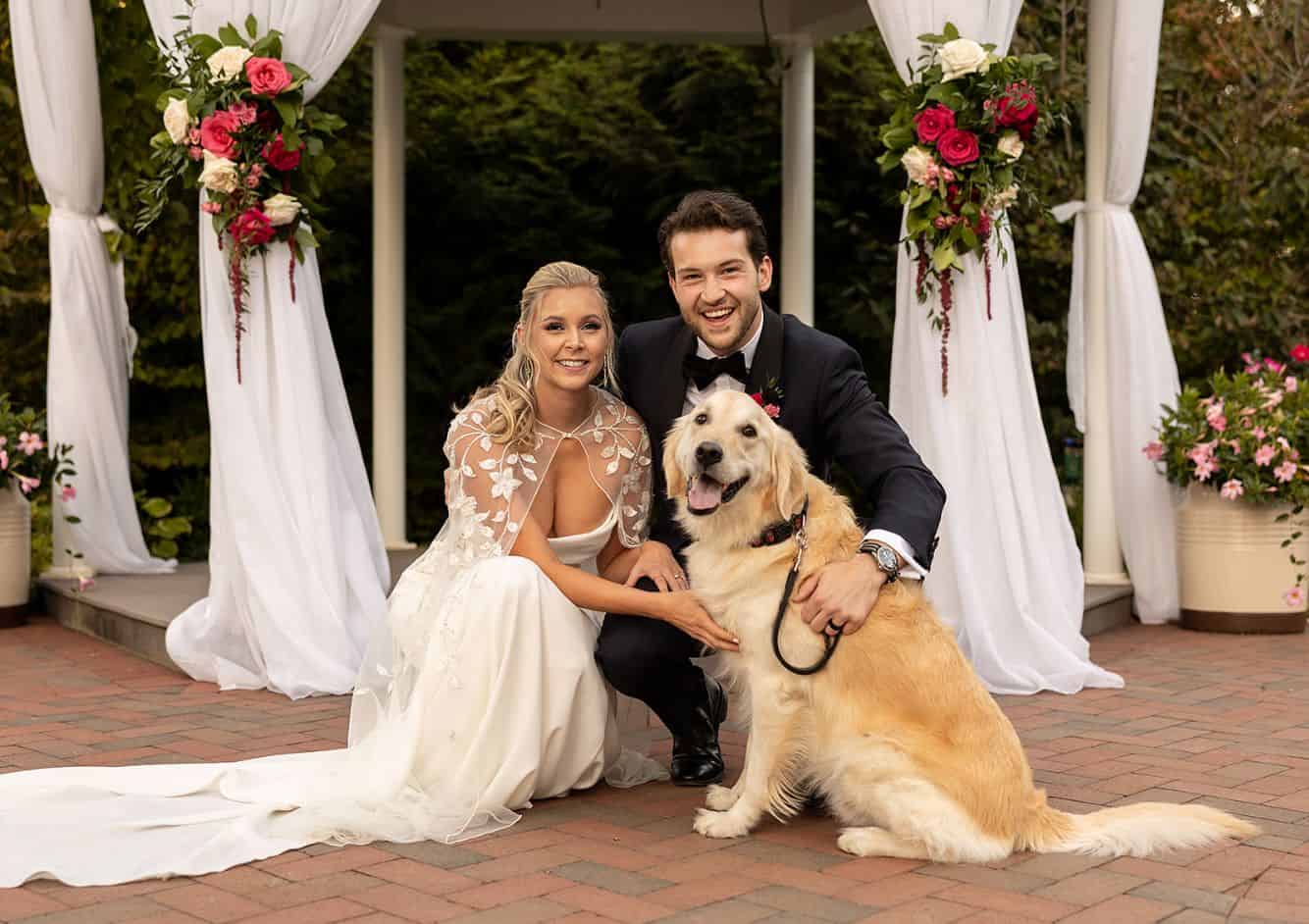 Want to find out more about our cost or schedule a visit?
Head over to our Contact page to get our Wedding Brochure that outlines all the details, costs, and FAQs.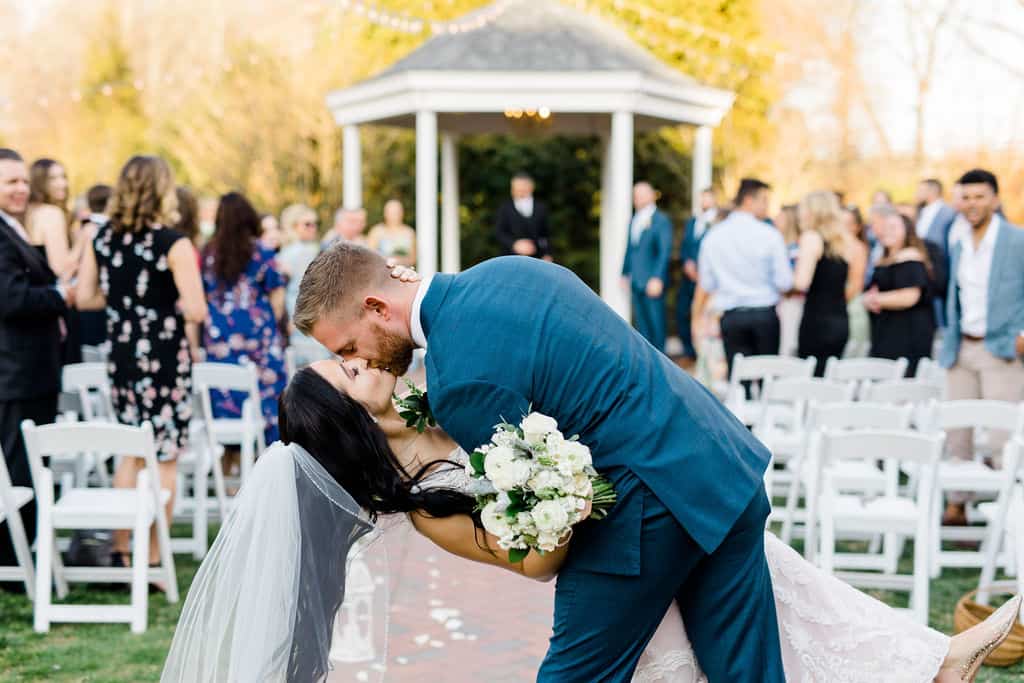 Want to see how gorgeous your wedding can be at Alexander Homestead?
Click here to view our most recent weddings.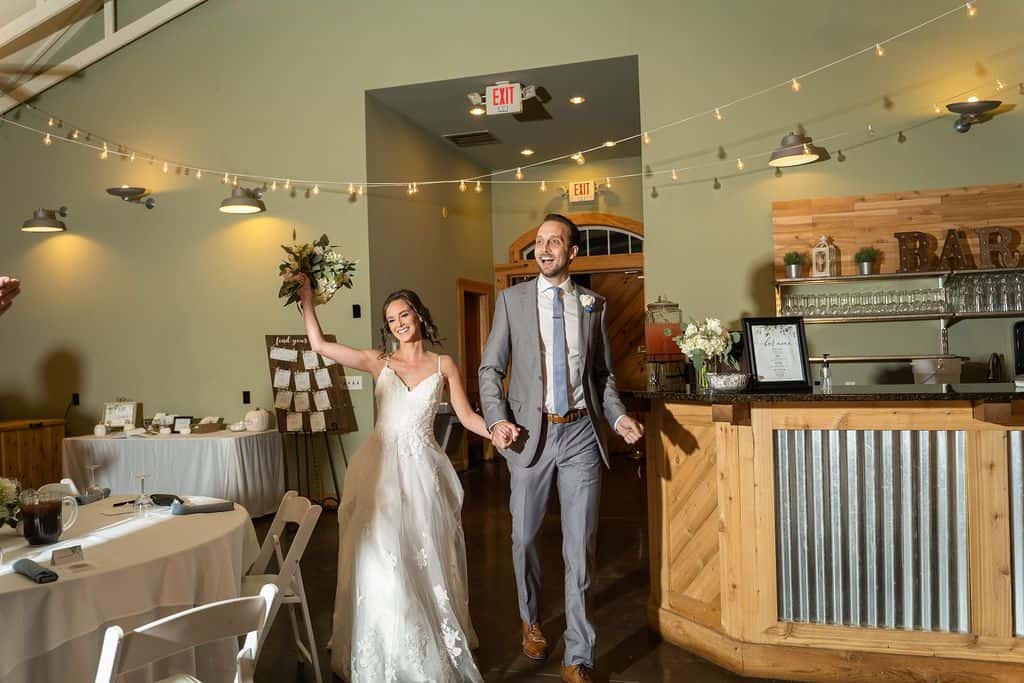 What is wedding season in Charlotte at event venues?
Many couples choose to have a spring, summer, or fall wedding at Alexander Homestead. What's beautiful about Charlotte, NC is that we rarely see freezing weather but experience all the beauty of seasons changing.
Click here to see a gorgeous fall wedding gallery.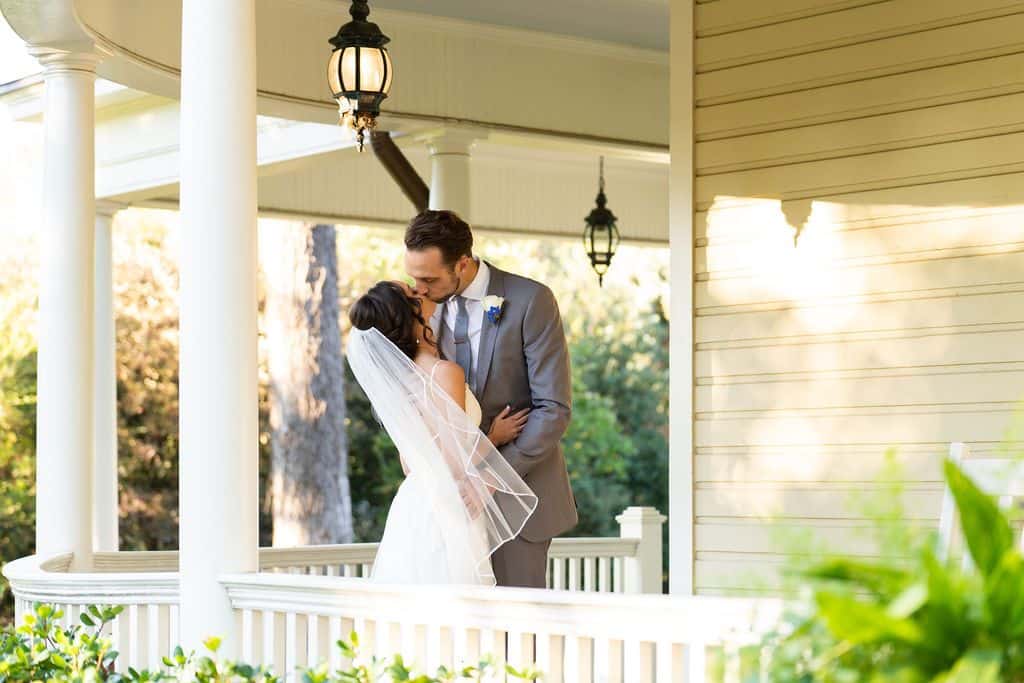 Where should I search for Greensboro wedding venues?
If you've read this and still are undecided on whether to host your wedding in Charlotte or to search for Greensboro wedding venues, you can keep reading for the top venues in the Triad.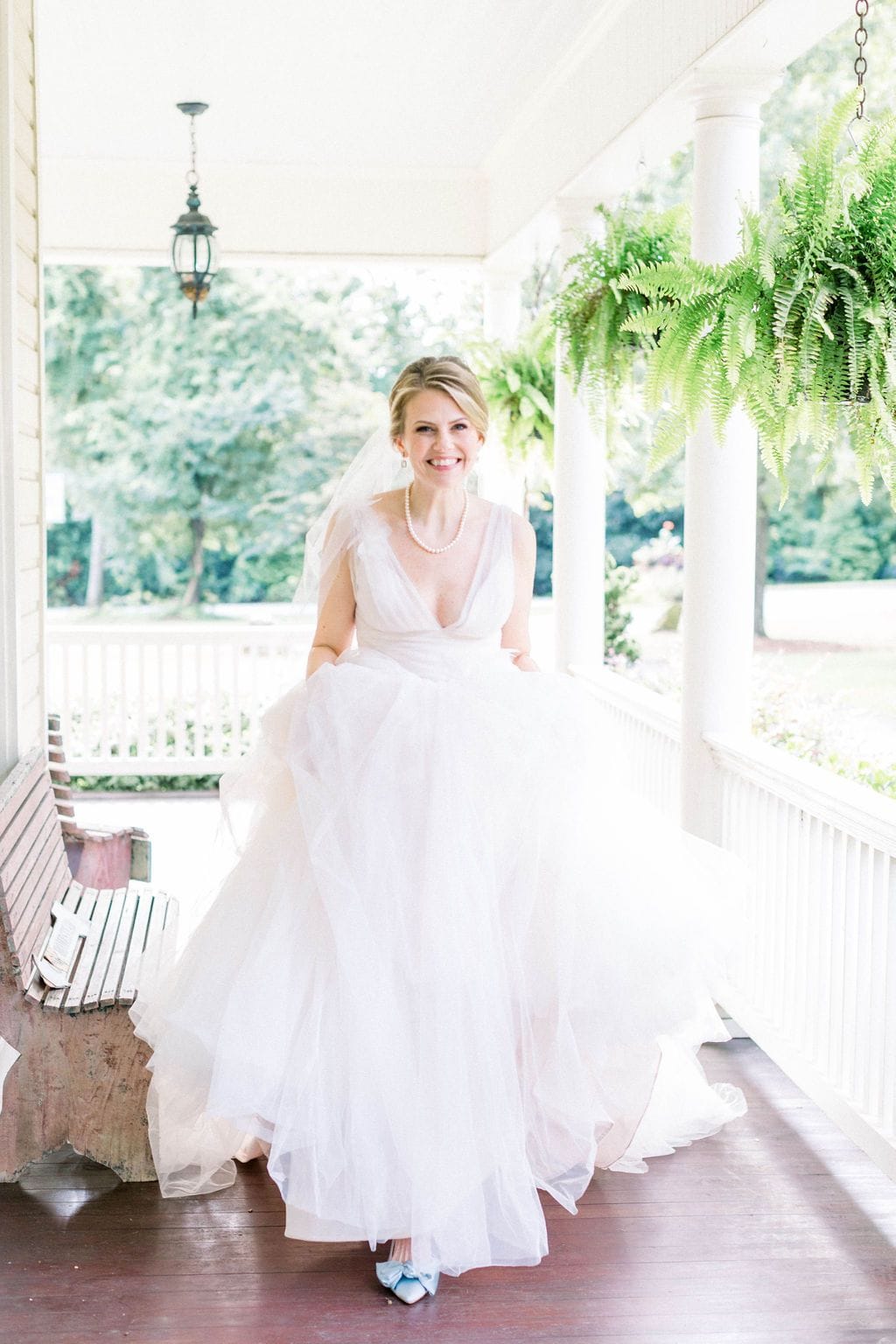 Greensboro NC Wedding Venue Recommendations
There are hundreds of wedding vendors in Greensboro, Winston-Salem, and High Point. Most vendors are willing to travel within the Triad area for your wedding. So if you are set on a Greensboro NC wedding venue for your big day, you'll have many options.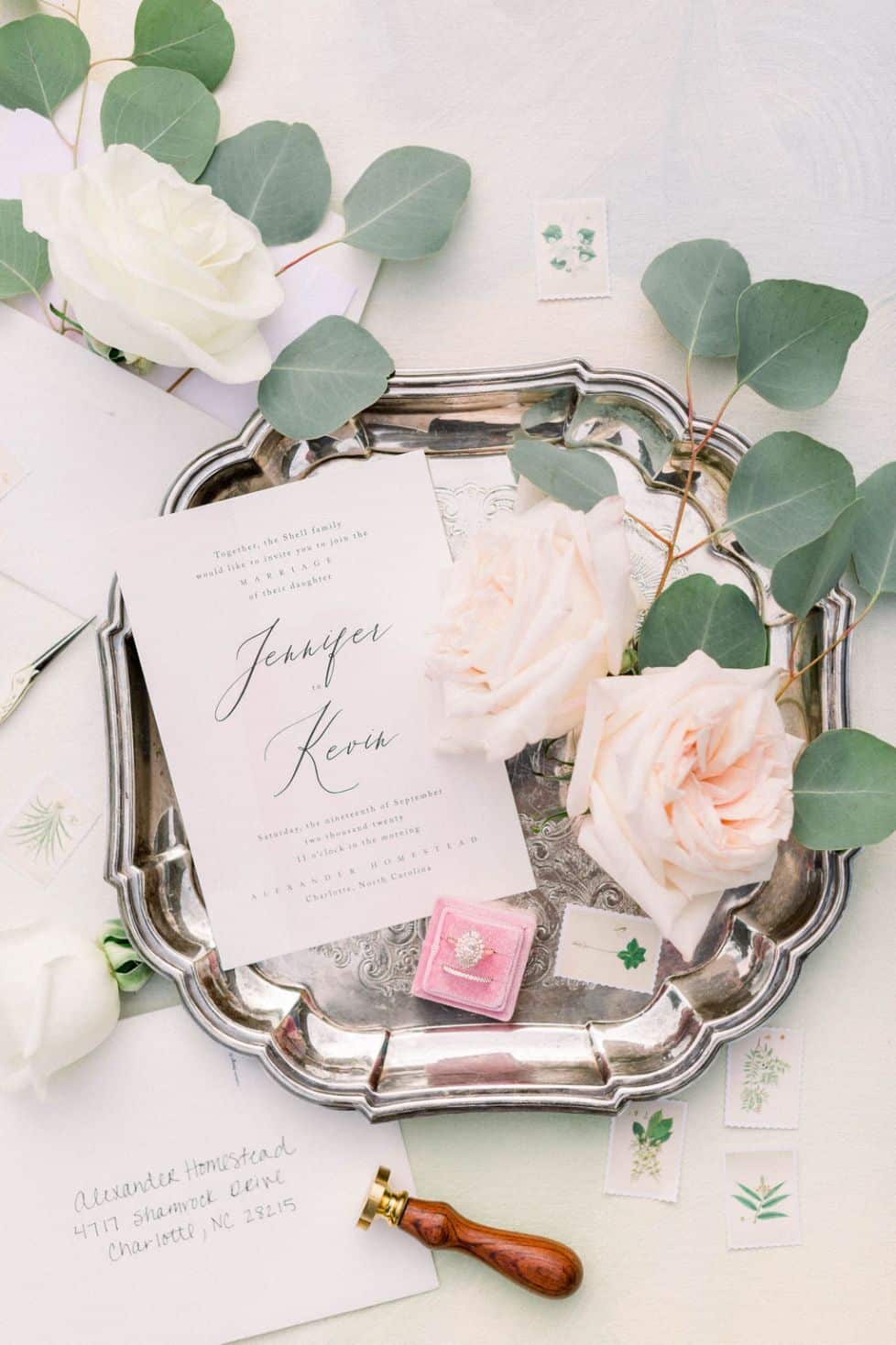 Where should I look for venues in Greensboro NC, and Triad wedding venues?
The Triad is named for the three largest cities in the region: Greensboro, Winston-Salem, and High Point. But you can also extend your search for Triad wedding venues to Charlotte, NC, if you want a fantastic wedding experience.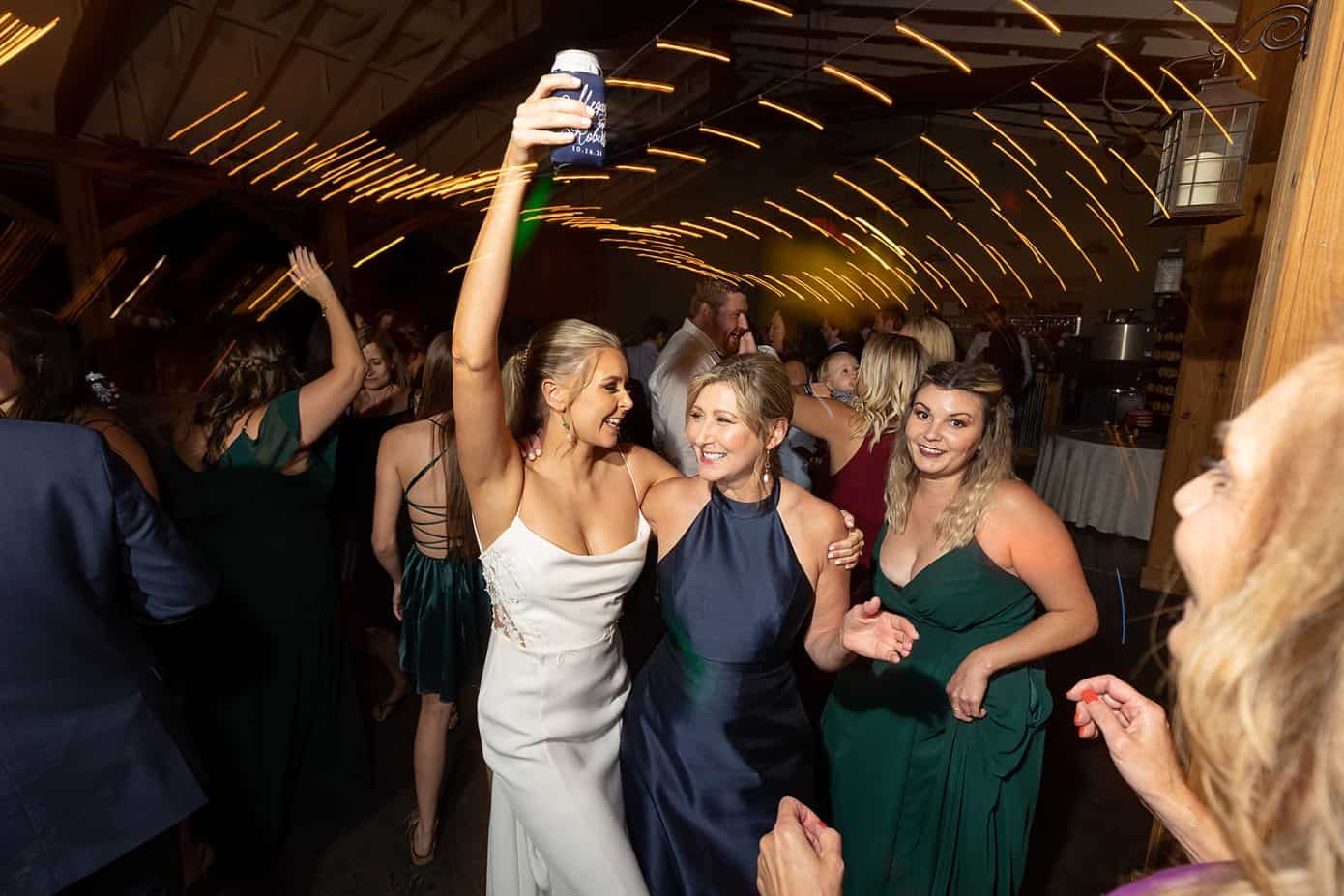 Cadillac Service Garage
The Cadillac Service Garage is located in Greensboro, NC.
The venue offers a unique wedding setting with exposed brick walls and high ceilings. The space is versatile and can be transformed to fit the needs of any event.
McAlister-Leftwich House
The McAlister-Leftwich House is a historic house renovated to be used as a venue. The house features a large front porch, a bridal suite, and a garden area.
Heritage Hill Banquets
Heritage Hill Banquets is located in Greensboro, NC. The venue is proximate to the Triad area, making it a convenient choice for regional weddings.
The banquet hall at Heritage Hill Banquets can accommodate up to 300 guests, making it an excellent choice for large weddings. The hall features a stage and dance floor, making it ideal for hosting wedding receptions. The venue also offers an on-site catering kitchen, which can be used to prepare meals for guests.
Meridian Convention Center
The Meridian Convention Center offers a variety of features to make your wedding day special. They have a large ballroom that can accommodate up to 500 guests and a smaller ballroom for more intimate gatherings. They also offer on-site catering and event planning services.
The Hideaway at Crooked Creek
The Hideaway at Crooked Creek offers a variety of features that make it a perfect venue for your wedding. The property includes a private pond, gazebo, gardens, and woods, providing a beautiful backdrop for your ceremony and reception. Also, the venue has an on-site coordinator who will help you with your big day's details.
There are many benefits to having your event at The Hideaway at Crooked Creek. One of the most significant benefits is that you will exclusively use the property on your wedding day. This means you and your guests can enjoy the grounds without sharing them with other weddings or events. In addition, the on-site coordinator will help ensure that everything runs smoothly on your big day so that you can relax and enjoy yourself.
Adaumont Farm
Adaumont Farm features a beautiful setting with plenty of space for guests. The farm offers a variety of rental options, including tents, tables, and chairs. The farm also has a stage for live music and entertainment.
Starmount Forest Country Club Weddings
The Starmount Forest Country Club offers a variety of features that make it an ideal venue for weddings. The 18-hole golf course is perfect for couples who want to host a golf outing for their event weekend. The clubhouse features a full-service bar and restaurant, making entertaining guests before or after the ceremony easy. And the event spaces are both elegant and versatile, accommodating anything from an intimate gathering to a large reception.
The Gardens at Gray Gables
The Gardens at Gray Gables is a beautiful outdoor venue with gardens, fountains, and a gazebo. The venue can accommodate up to 200 guests.
Revolution Mill Events
The Revolution Mill is renovated venue located in Greensboro, NC. The venue offers 13,000 square feet of indoor space and an outdoor courtyard. The site has a capacity of up to 400 people.
Grandover Resort
Grandover Resort offers a variety of features that make it an ideal choice for weddings. The resort has two 18-hole championship golf courses, a full-service spa, and multiple restaurants. In addition, the resort offers a variety of event packages that can be customized to meet your specific needs.
Castle McCulloch
Castle McCulloch is a beautiful venue with various amenities to make your event special. These include a bridal suite, banquet hall, dance floor, and more. The capacity of the venue is 200 people, making it perfect for small to medium-sized events.
Sedgefield Country Club
Sedgefield Country Club is located in Greensboro, NC. The club features an 18-hole golf course designed by Donald Ross and a clubhouse, swimming pool, and tennis courts.
Sedgefield Country Club members includes access to the golf course, clubhouse, swimming pool, and tennis courts. In addition, members receive discounts on green fees and cart rentals.
Summerfield Farms
Summerfield Farms is the perfect venue for couples who want a rustic and romantic setting for their event. The farm offers several ceremony and reception locations, including an outdoor pavilion overlooking the pond, a charming gazebo nestled in the woods, and a spacious lawn with stunning views of the surrounding countryside. Summerfield Farms also has a bridal suite and groom's quarters on-site so that you can get ready for your big day in comfort and style.
Alamance Country Club
The Alamance Country Club offers a variety of features that make it an ideal choice for events. These include a beautiful setting, ample parking, and a variety of event spaces.
The Alamance Country Club is an excellent choice for couples looking for a venue that offers all the amenities they need. The location is convenient, and the setting is beautiful, making it the perfect place to celebrate their special day.
JH Adams Inn
Some features of the JH Adams Inn are its capacity of up to 150 people and various amenities, including a bridal suite, on-site catering, and event coordination.
Greensboro Party Venues
If you're looking to host a party or other celebration, most wedding venues will also be able to accommodate you and your guests.
Event Spaces in Greensboro NC
There are dedicated event spaces in Greensboro NC. However, restaurants, wineries, and other social gathering spots often host weddings.
We hope you find your perfect party venue in Greensboro, the Triad, or Charlotte.
There are many great venues in Greensboro, NC, but if you're looking for one that is not too far but far enough to have a destination wedding, Alexander Homestead is a perfect choice. Visit our contact page to request pricing and get more information today.
Get in Touch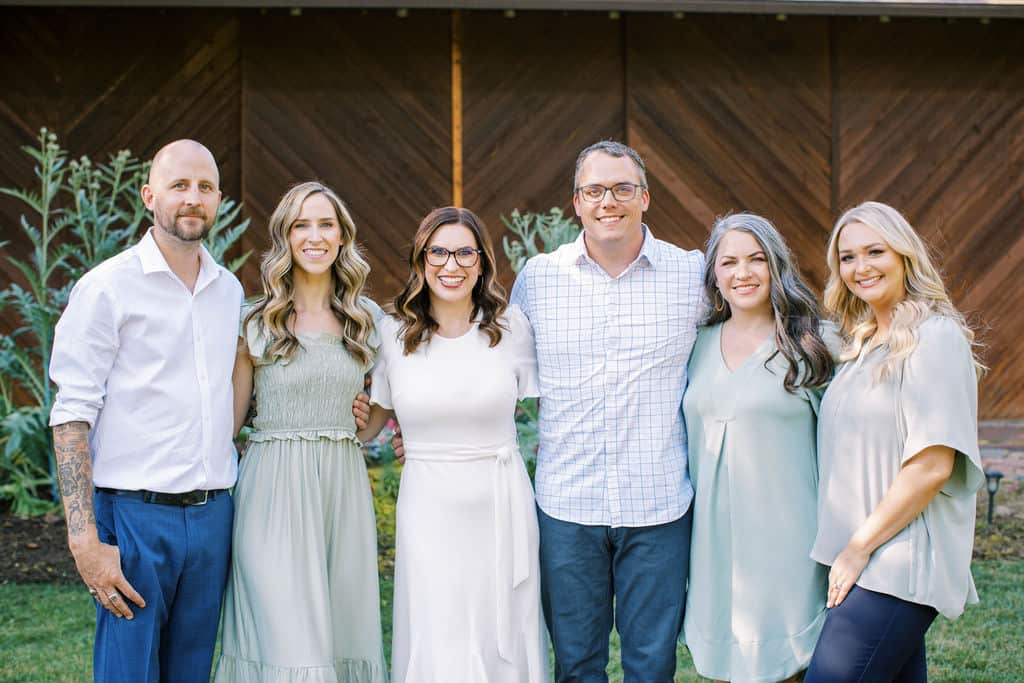 FOR WEDDING PRICING AND TOUR AVAILABILITY: Please fill out your information to gain access to our pricing overview.