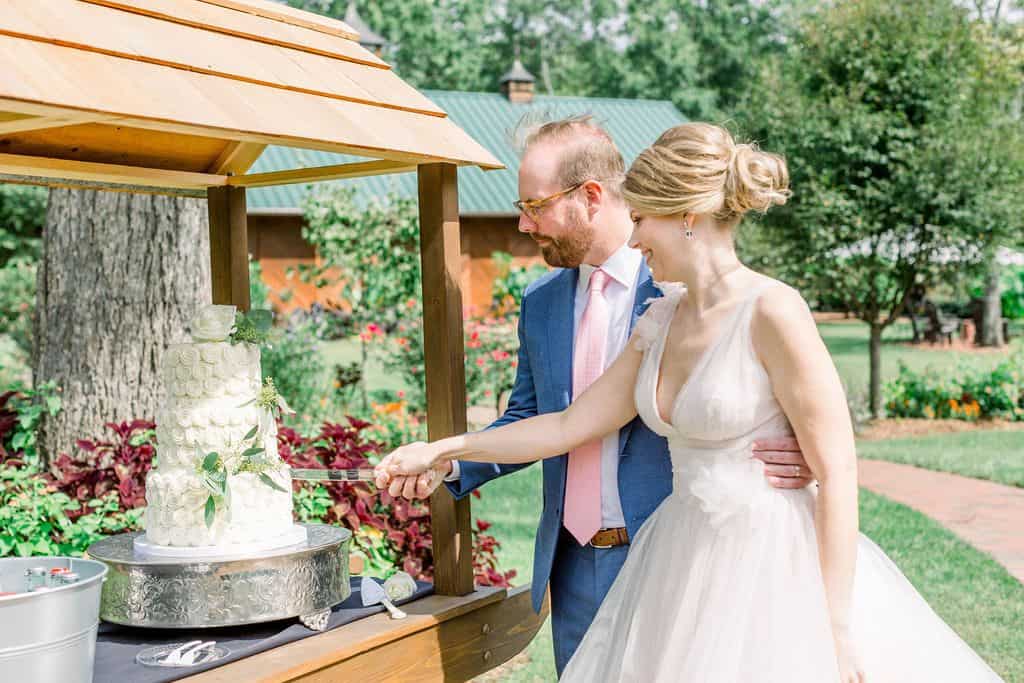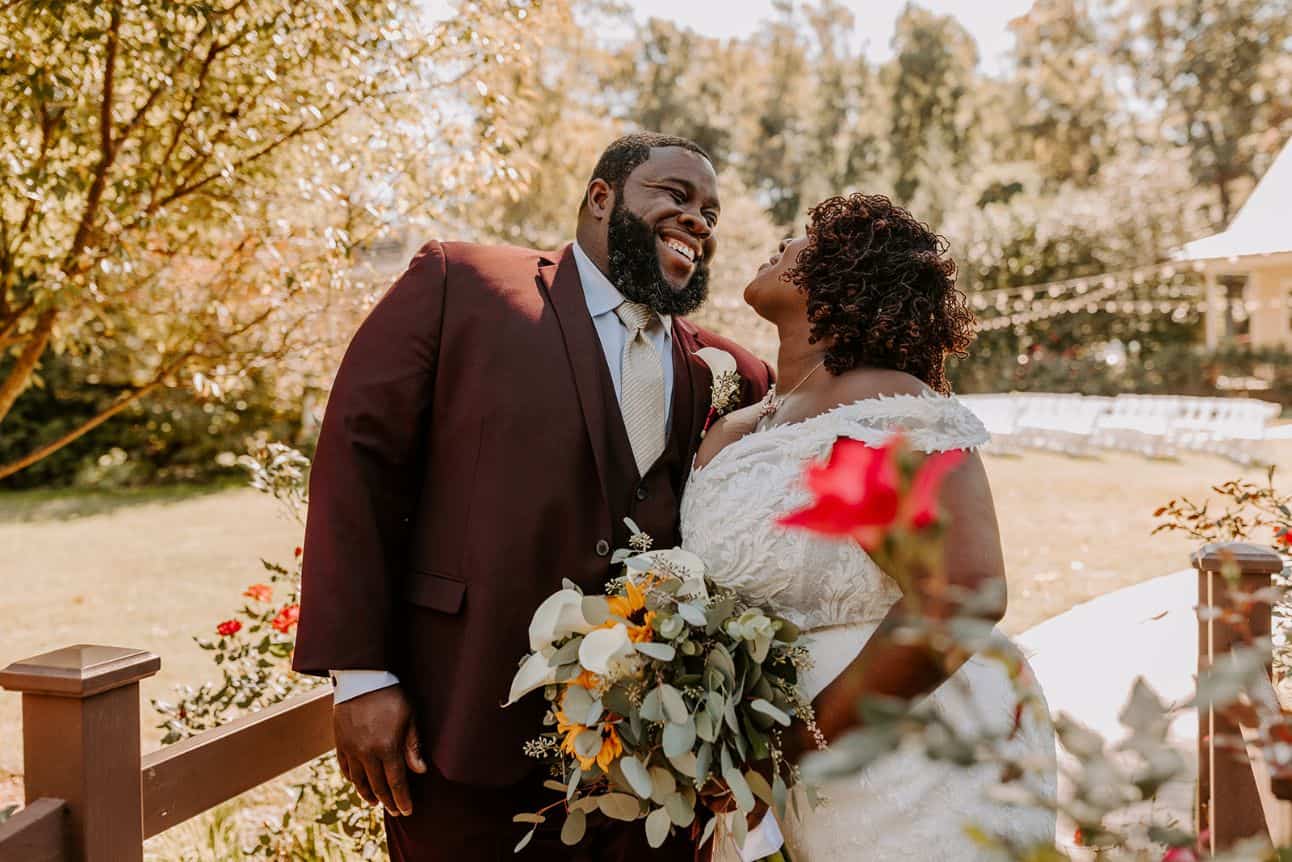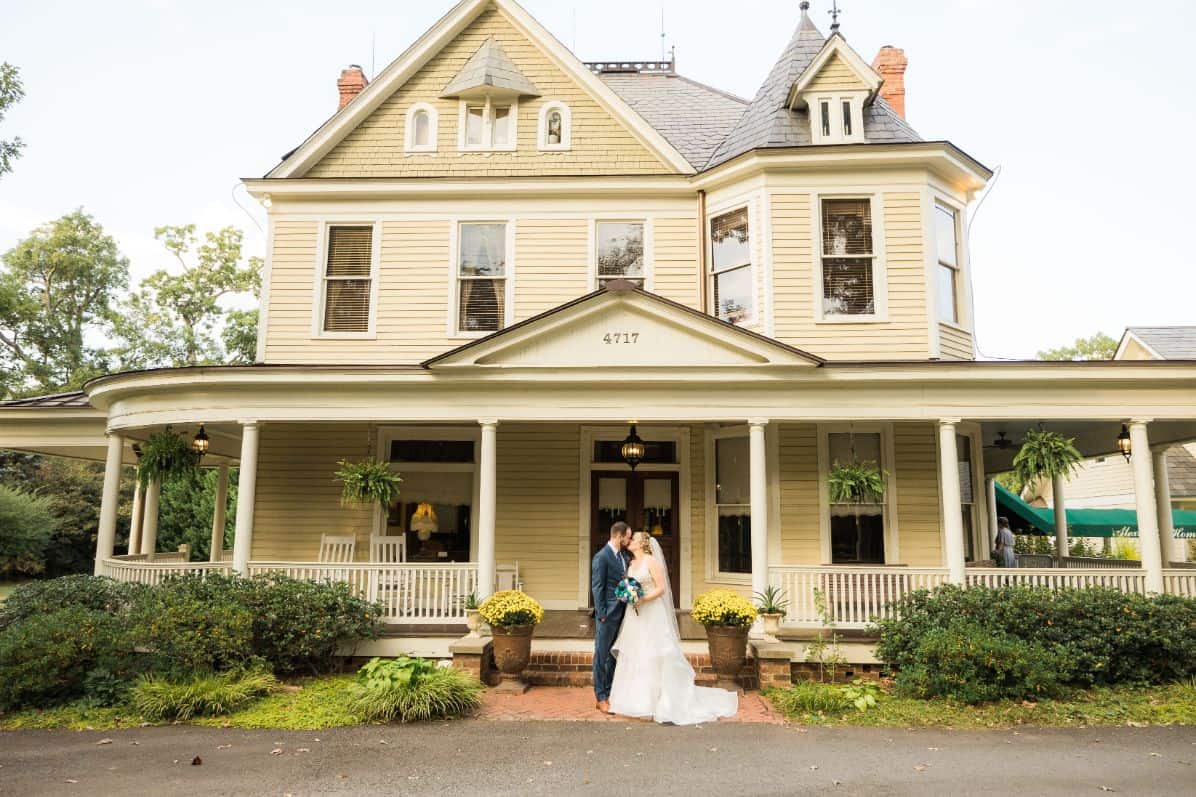 Whether you're an outdoor enthusiast or just know that an outdoor wedding will get you the BEST pics, many couples search for Charlotte NC outdoor wedding venues.
Alexander Homestead Weddings
Our venue, Alexander Homestead, was featured on Married at First Sight Season 9. One of the reasons why producers picked our venue is because of our gorgeous outdoor settings. Even though we're close to downtown, our outdoor setting transports guests into a gorgeous secret garden!
Aside from our breathtaking outdoor spaces, many couples love our all-inclusive packages that take the headache out of wedding planning. Speaking of wedding planning, did we mention that our experienced team has 25+ years of wedding planning experience?
In case you skimmed over that 😉 here are some of our highlights:
Gorgeous gardens, bridge, gazebo, and outdoor spaces
Spacious indoor spaces perfect for your reception (or bad weather backup!)
Wedding planning experience of over 25+ years included in your package
All-inclusive packages that are 100% customizable
Banquet Hall Wedding Venue
In addition to our outdoor spaces, we have a spacious and beautifully appointed banquet hall wedding venue. Many couples host their reception in our banquet hall because it is climate-controlled, has a spacious dance area, space for your DJ and lighting, and can be decorated to your style and theme.
Want to know the cost of hosting your wedding here? Head over to our pricing page!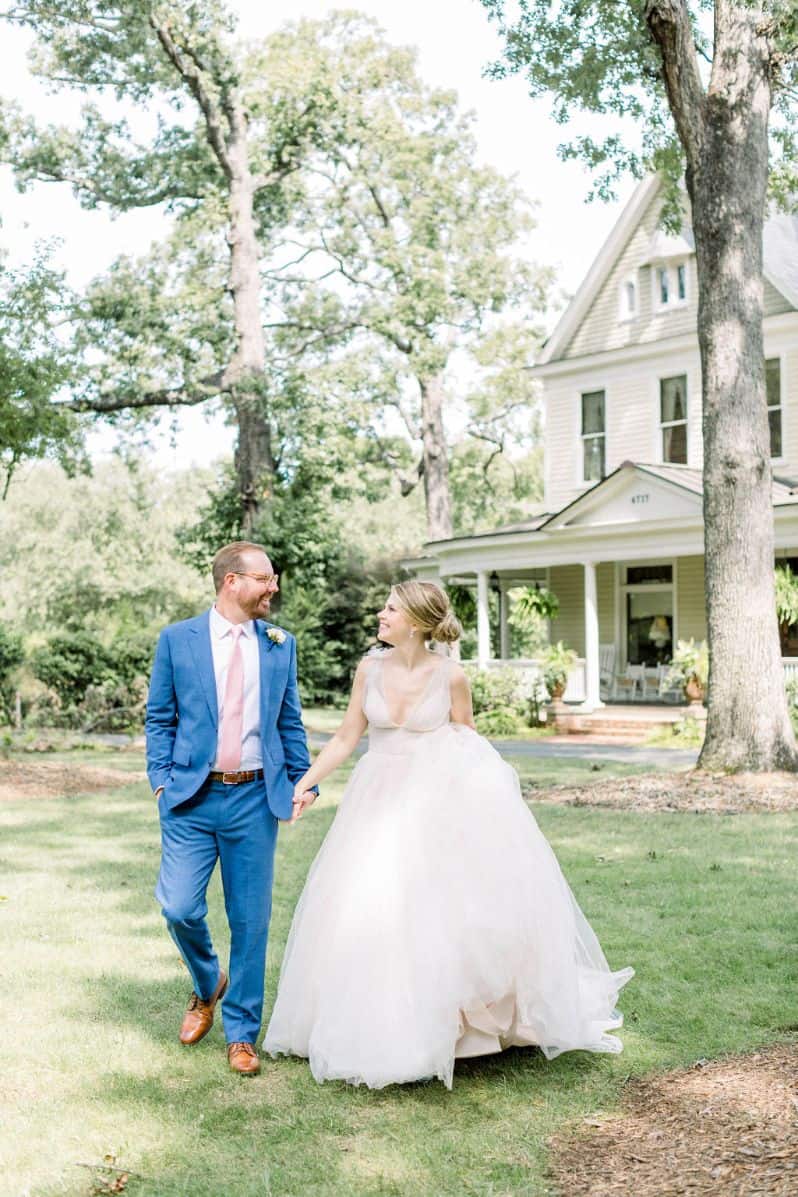 Get in Touch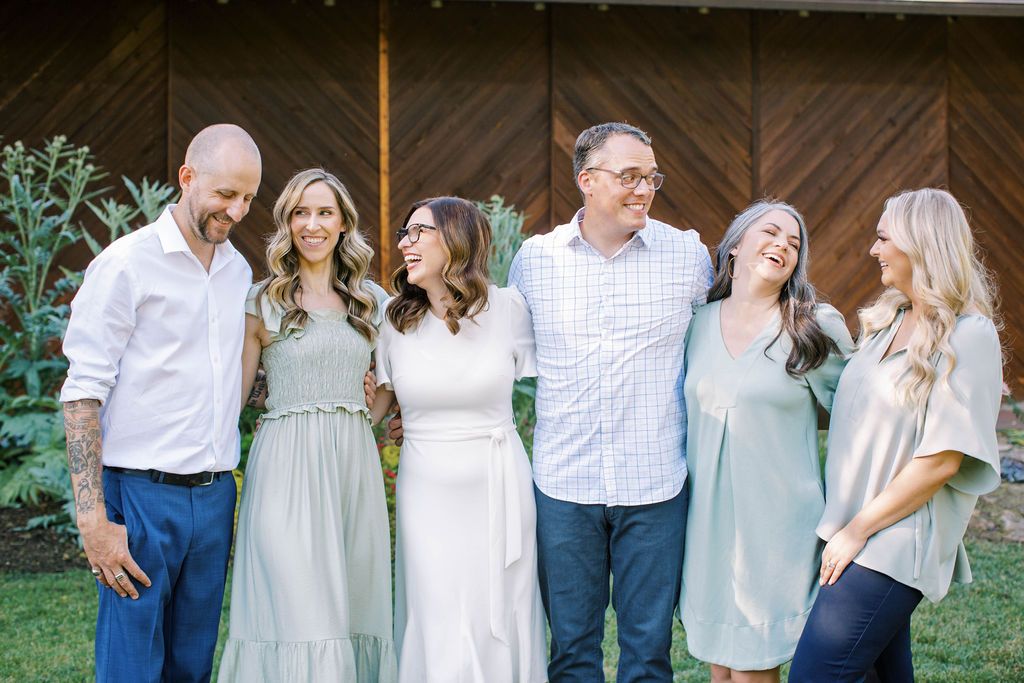 FOR WEDDING PRICING AND TOUR AVAILABILITY: Please fill out your information to gain access to our pricing overview.
We know you came here to look for outdoor wedding venues, so we'll jump back to that!
What are some other search terms that wedding couples use to find outdoor wedding venues?
Popular searches include garden, field, and park wedding venues. We'll touch on each trending search term below.
Outdoor Wedding Venues in Charlotte NC
When planning an outdoor wedding, it is essential to choose a beautiful venue that offers all the amenities you need. Golf course weddings can be impersonal and lack the intimacy of a hotel wedding. However, by doing your research and knowing your guest count, you can find the best outdoor wedding venue in Charlotte for your big day.
Ask the venue about their backup plan in case of rain or inclement weather; this is especially important if your wedding is during the spring or summer months.
Outdoor wedding venues in Charlotte NC are abundant.
Searching for this won't really narrow down your search much. The outdoors is such a broad term; you could be looking for a field, gardens, vineyard, pond, water feature, or another beautiful outdoor aspect. Try narrowing your search by being more specific when searching for outdoor wedding venues in Charlotte, NC.
Outdoor Wedding Venues Near Charlotte, NC
What areas are you looking for? Some top places are:
Matthews, NC
Mount Holly, NC
Mint Hill, NC
Huntersville, NC
Indian Trail, NC
Cornelius, NC
Just to name a few!
Charlotte NC Wedding Venue
This is another widely searched term that will not help you much. Because there are hundreds of wedding venues in the area, you should try to include another keyword in your search. Are you looking for something industrial? Or maybe you're looking for a mansion. Whatever the case, be specific to find your dream venue!
Wedding Ceremony Venues Charlotte NC
What sort of wedding ceremony venue are you looking for? A chapel, outdoor space, lakefront venue? There are so many wedding ceremony venues in Charlotte NC. Do you want to host your wedding ceremony at a church and your reception at a wedding venue afterward? Having a game plan and knowing your vision will help you pick out a few great wedding ceremony venues in Charlotte NC, to tour and pick your favorite.
Garden Wedding Venue Charlotte NC
Garden wedding venues in Charlotte NC are a better way to search for venues. That is, of course, if you are searching for a garden! Do you want a gazebo feature, certain flowers, or a vineyard? Consider the time of year you're getting married and what the garden will look like. Do you want beautiful fall foliage, springtime blooms, or a warm summer day? Winter is a great time to look for wedding venues if you're budgeted because many offer an off-season discount.
Field Wedding Venues Charlotte NC
Field wedding venues is a pretty specific search term. It really depends on what you mean by field. Do you want to get married in a plain field? Are you looking for an open space in the outdoors? P.S. – please don't get married in just a field (without a wedding venue) – and thank us later 🙂
Best Wedding Venues Near Charlotte NC
The best wedding venues near Charlotte NC are pretty subjective. What you consider to be the most beautiful might be a totally different style from other wedding couples. Because of that, we recommend searching for something more specific. You can also find out if they're one of the best by looking at their reviews on Google.