All The Right Grooves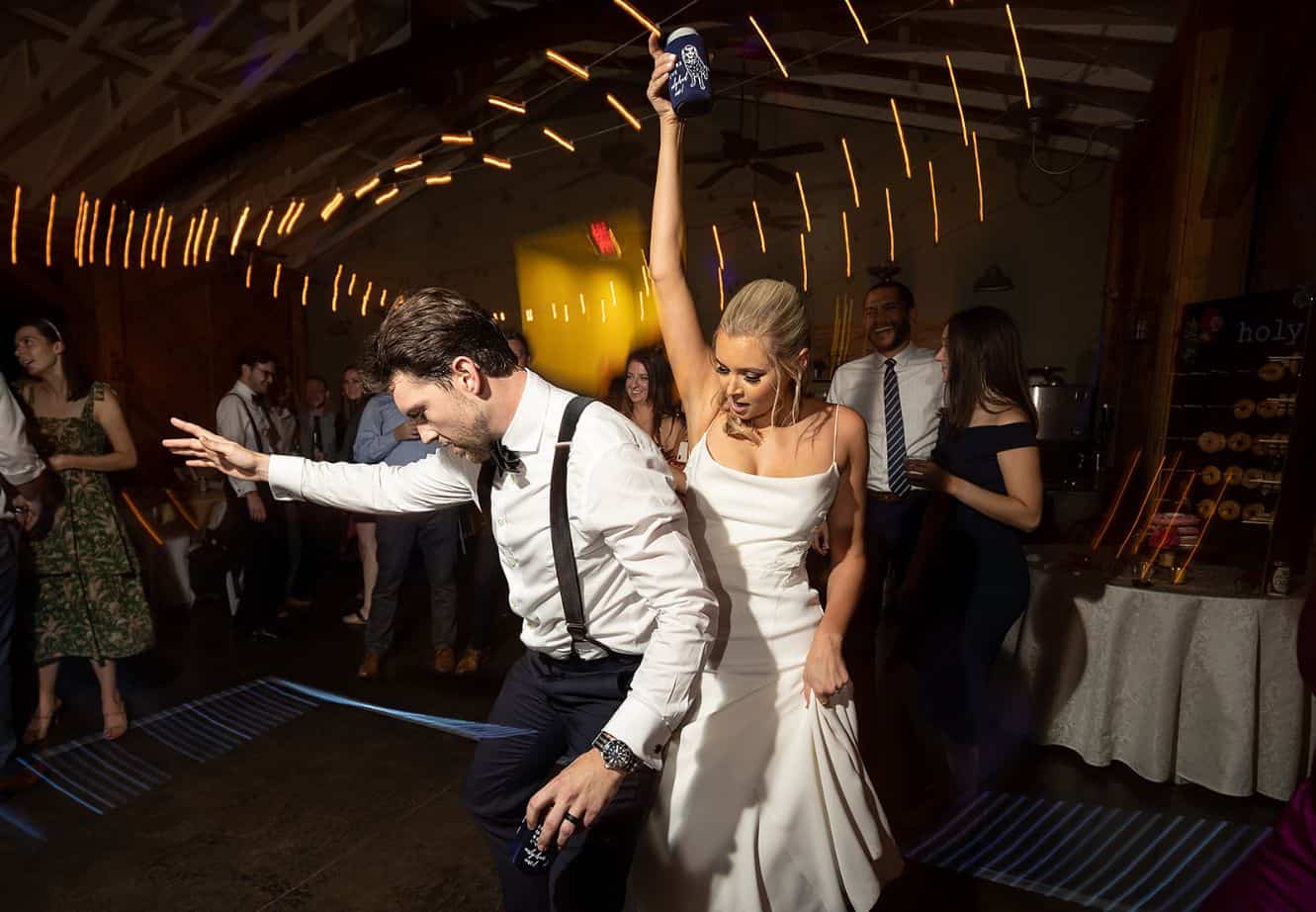 There's not enough words to describe all of our favorite things about working with Alexander Homestead. After 17 years as full time DJs and over 1,500 weddings (and thousands of other events), we feel qualified to say that this is one of Charlotte's best venues – hands down. The staff is absolutely INCREDIBLE – from the ceremony to the reception – they are so easy to work with, attentive, and genuinely invested in making sure every wedding is perfect! Everything is organized, service is lightning fast, and the venue is impeccable. Our weddings at Alexander Homestead NEVER disappoint, and some of our best events have happened inside the walls of that beautiful barn!
Pink Petunia Designs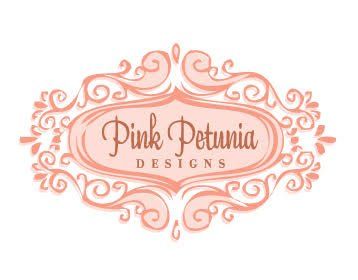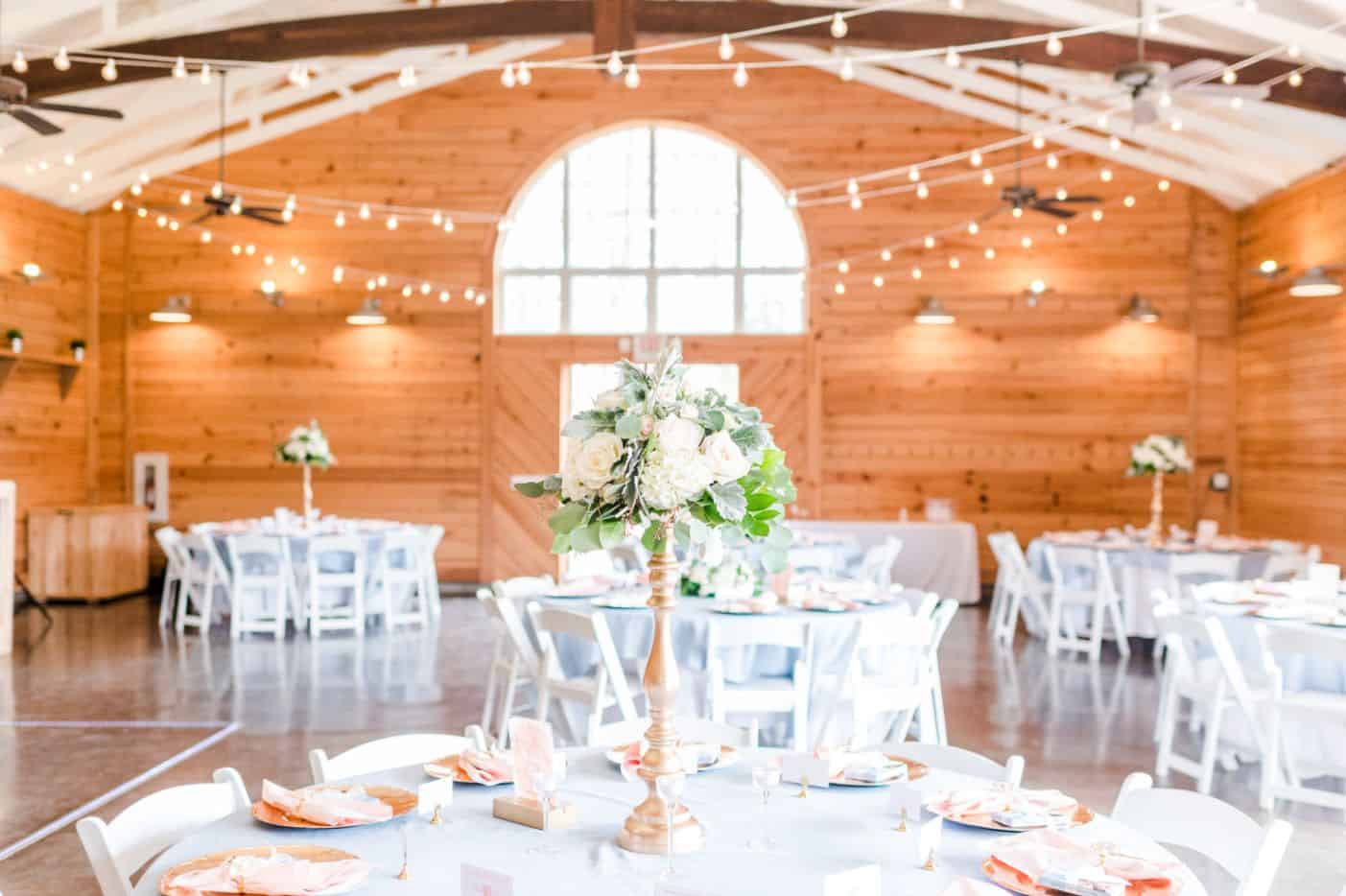 We are a family of friends at Pink Petunia. Our little shop has laughter and love everyday because we enjoy what we do and the people we do it with. Jody Beck, Owner and Designer, has 20 years experience building props on commercials and movies. She has spent the last 7 years working with the lovely ladies at Pink Petunia, only to take over the business when Penny Damron decided to retire in 2019. Penny Damron, who is regularly at the shop to offer advice, has 60 plus years floral experience working along side her father since the 1950's then running it herself. Leigh Webb, Lead Designer, has over 25 years of experience in the floral industry. Leigh owned her own floral shop until the fall of the economy in 2008 at which time she came to work with Pink Petunia. Jane Ellington, Designer, has over 30 years experience in the wedding and event industry. Jane worked with a local event rental company and moonlighted as a Day of Coordinator for 20 years. The last 10 years she has been a part of the Pink Petunia team. With over 75 years of history in the floral and event industry, we utilize our abilities to select the freshest and finest flowers to create your custom design. Working with Alexander Homestead is an extension of our family of friends. The venue itself is absolutely stunning and timeless but more importantly to us, the owner and staff have integrity and genuinely care about their clients as well as their vendors. That is why we love working with Alexander Homestead.
Sweet It Is!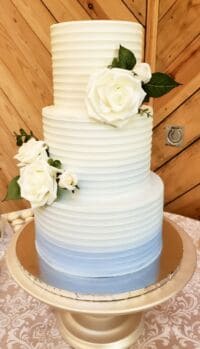 Sweet It Is! bakery is a state-approved and insured home-based baking service created by Charlotte residents, Lori and Calvin Chivers. We specialize in custom wedding cakes that stand out and taste incredible for your special day. All of our cakes are prepared from scratch with the finest ingredients to ensure that you and your guests have a delicious experience.
Our cakes have appeared in Carolina Bride, B Collective, The Carolinas and Essence magazines as well as the Knot and Ruffled Blogs. In addition, we've earned Wedding Wire's Couple's Choice awards and the Knot Best of Weddings consistently the past several years.
We are so proud to partner with Alexander Homestead to provide beautiful wedding cakes for their clients! The owners and staff of Alexander Homestead value family, integrity, and exceptional customer service.
These qualities, combined with truly lovely and historic grounds, make Alexander Homestead such a pleasure to work with. We hope to meet you soon! Prepare yourself to experience true deliciousness!
Rick Bovey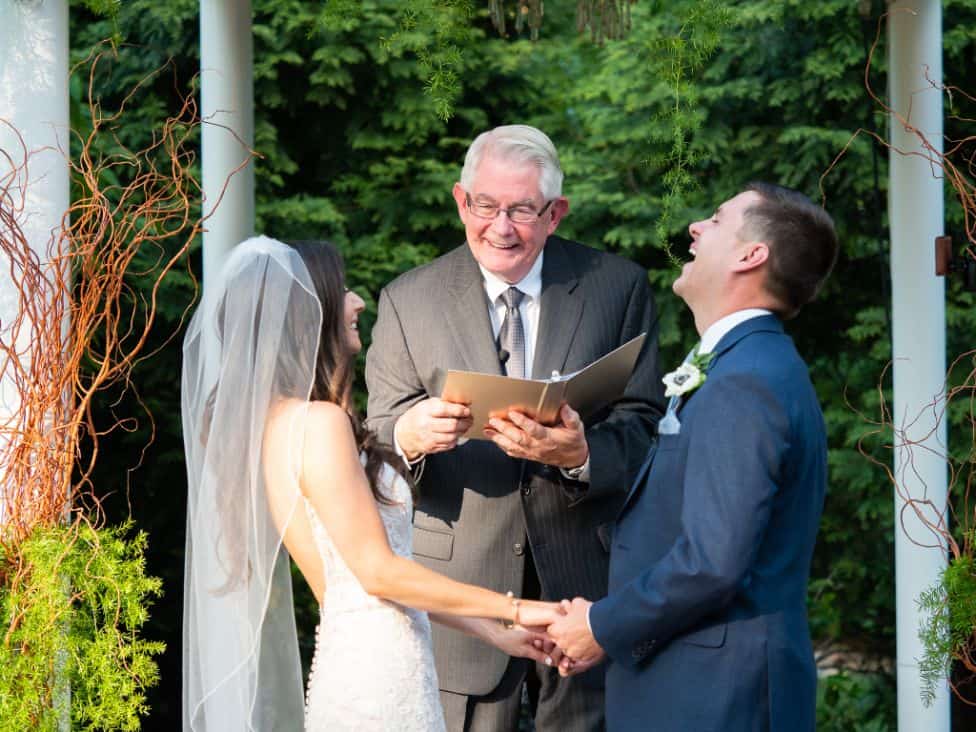 Hi. My name is Rick Bovey and I have been officiating weddings for over 50 years. First it was in St. Louis when I was doing pastoral ministry. Then it was being the house officiant at a wedding venue in St. Louis. After I came back from the mission field and settled in Charlotte, I was asked to be the house officiant for Alexander Homestead. My home church in St. Louis extended my commendation (think something similar to ordination) to enable me to legally and officially perform marriages in North Carolina and elsewhere. Since then I have officiated about 100 weddings as well as vow renewal ceremonies. While I personally am a Christian minister, I do understand that the couples come from a variety of backgrounds, cultures and religions. I am happy to work with each couple to create their "perfect" ceremony. (I will not jump out of an airplane. 😁) One creative thing I usually do to add to the celebration is to create a Love Story. We can talk about that when we meet.