Available Decor Items
Customize Your Wedding Day
We're excited to offer you some complimentary items for your wedding day at Alexander Homestead! These items include table numbers to help guests find their seats, large signs to guide them around the venue, and beautiful table signs. We believe in making your special day as beautiful and stress-free as possible, so we offer these items at no extra charge. Let us help you make your wedding day unforgettable!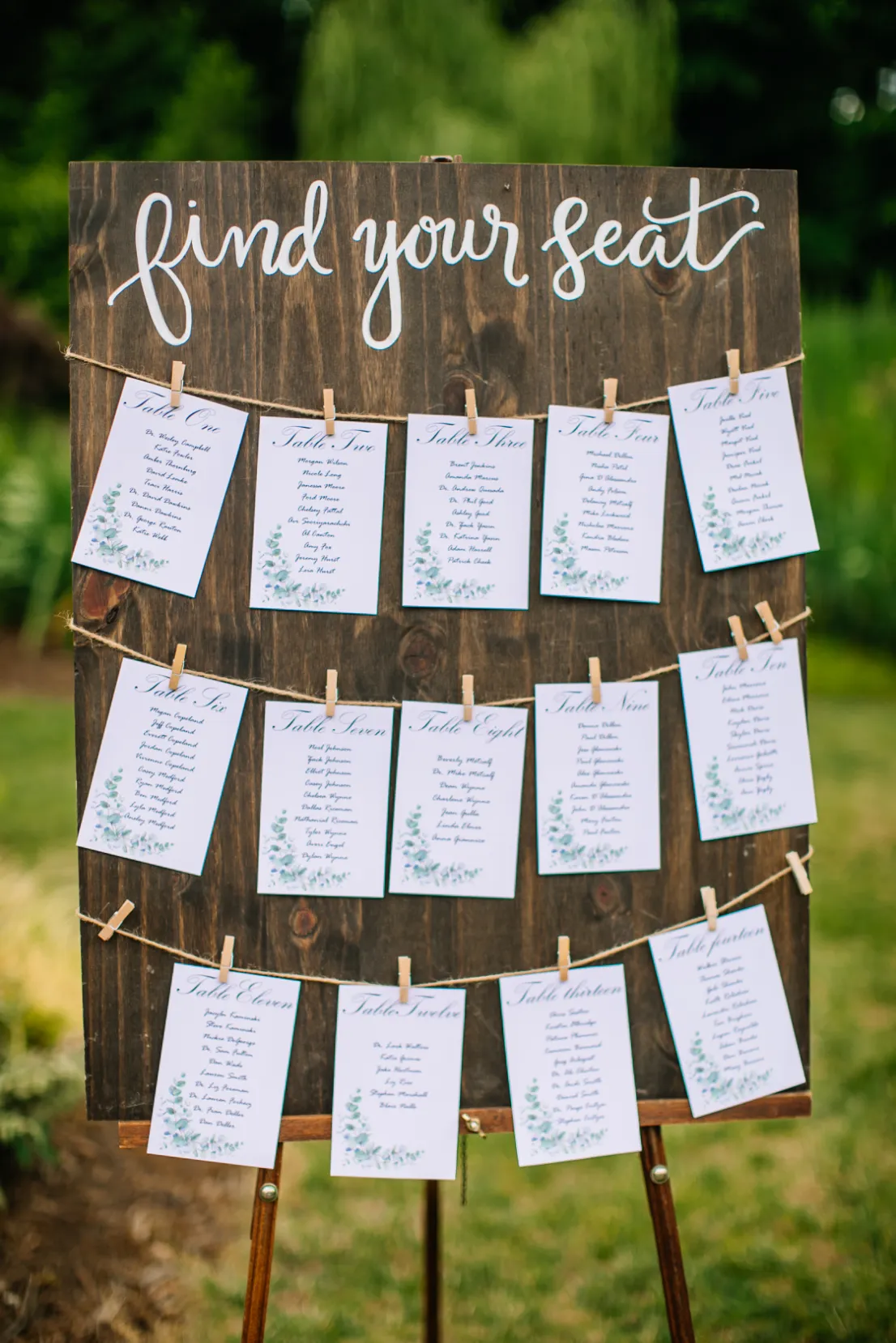 We offer a range of customizable options to help make your wedding day truly special. In addition to our standard package, we also offer a few items you can add for a fee. Here are some of the options available:
Shepherd Hooks
Add a touch of personalization to your ceremony aisle with our beautiful shepherd hooks. You can add flowers or lanterns to these hooks. This is a great way to create a unique ambiance for your ceremony.
Chargers
Elevate the look of your guest tables with our chargers. These are a great way to add some texture and dimension to your place settings. Plus, by renting them through us, you can save money over buying them elsewhere.
Votives
Add some romantic candlelight to your centerpieces with our votives. This is a simple yet elegant way to upgrade your table decor and create a warm and inviting atmosphere for your guests.
Adding these items through us saves money and ensures everything looks cohesive and coordinated on your big day. We are here to help make your wedding dreams a reality, and these additional options are just one way we can help you create a memorable event. Please let us know if you have any questions or want to add any of these options to your package. We are always happy to help!