Tirzah Caffee, Owner General Manager
Co-owning the Alexander Homestead is a huge joy and privilege to me. When I was 14, my parents bought a historic home in Missouri, and we spent my high school years renovating it. My sister was married at The Larimore in 1994 and this was the birth of our family's involvement in weddings.
Growing up around weddings gives me a unique ability to run our business and work with our couples. I have a passion for the wedding industry, but more specifically, female entrepreneurship. My family has owned and operated 5 different venues, so we truly know how to meet the needs of today's busy couples. In addition to our venue, I founded Charlotte Local Wedding Show (a show that features predominately all female-owned, local businesses), Live Encouraged (a life-coaching course), and enjoy public speaking in the wedding industry and coaching other venue owners to aid in their success.
When I'm not working my businesses, you'll see me spending every moment I can with my two teenagers, traveling, and volunteering at our church. Feel free to sign up for my newsletter/blog at tirzahcaffee.com.
Nicole Urquhart, Director of Sales & Marketing
I grew up in Buffalo, NY, and made my way to Charlotte in 2017. This wonderful sunny place is now where I call home. I live with my husband and our sassy little pup in Plaza Midwood. We love to travel, anywhere from Blowing Rock to The Netherlands and lots of places in between.
Being part of the team at Alexander Homestead fulfills me in many ways. My real passion is meeting people and hearing their stories. Every day I get to connect with couples who are recently engaged and overwhelmed with thoughts of "Where do we even start?". I believe this process should be fun, so I take pride in educating others on our stress-free, all-inclusive mojo here. My goal is to listen to you, understand your preferences, and share all the ways you can customize your day. I like to laugh so there will be lots of that when you meet me, too! My role is super fun and showing you around our beautiful space is hands-down the best job ever. Oh, and Go Bills.
Carolann Price, Event Manager
Hi! I am Carolann, wife to an amazing husband and dog mom to the sweetest Boston Terrier. After years in food service management at Chick-fil-A, I went into the education field to pursue special education with my Bachelor's degree from UNCC. Even though I have a love for teaching, I found I have an even greater passion for wedding planning. I have experience in wedding planning and coordination, and I love working with couples to plan a beautiful day they will always remember. So much time, planning, and preparation is put into a wedding, and it is the best feeling when it all comes together so beautifully. My favorite part about any wedding is always the ceremony. I almost always will have goosebumps watching a ceremony. It is such a special moment to get to witness. When I am not managing weddings, I enjoy spending time with family and friends, shopping, visiting the beach or mountains, and most often, relaxing!
Joy Greer, Day of Coordinator
My name is Joy, mother to three daughters, and wife to one wonderful man. I truly love what I get to be a part of here at the Homestead. I have participated in executing hundreds of wedding and receptions, and so enjoy watching two people declare their love and commitment for each other, in the presence of their people. I am super resourceful, positive, and love to find creative ways to handle the unexpected. It is always such an honor for me to walk with a bride and groom through their special day! Some of my favorite things include exploring nature, hanging out with teenagers, jewelry making, and traveling with my family!
Danielle Dolson, Assistant Event Manager & Day of Coordinator
Hi there! I'm Danielle, a sunshine loving Florida gal who made her way up to Charlotte two years ago. I am an avid traveler, love hearing people's stories, and will never say no to a good chai latte. I went to the University of Central Florida where I received by Bachelor's in English and Creative Writing, but found I enjoyed being a part of other people's stories and big events, more than just writing about them. I have done photography as a side hustle for years, which was a great gateway into the wedding business. I am thrilled to get to work in an industry that helps curate both beautiful events and plays a part in helping people create lifelong memories, all alongside a team that is passionate about what they do every day. In my free time you can find me going on a last-minute road trip, curled up with a book at a coffee shop, or trying out new restaurants and breweries with friends.
Bradley Caffee, Owner & Director of Facilities
I have the great privilege of getting to be co-owner of the Alexander Homestead. Now in my second career, I began as a minister for 12 years where I grew to love helping people, especially couples getting married. Now I spend my time making certain your venue is ready and waiting for your guests. From keeping the property looking beautiful to making sure quality staff is in place, I am usually the unseen part of this team but still love hearing that guests thought your wedding was stunning. I also serve as the teacher for our Marriage Enrichment Seminar that we offer to all of our couples. From time to time, you may even catch me serving bar at your reception, running your photo booth, or serving dinner to your guests.
When I am not at the Homestead, you will find me helping my two teenagers with school projects, working out at the gym, or writing my latest novel. The last novel in The Chase Runner Series releases in September 2022. After God, my wife, and my kids, my writing brings me the most joy in life. A quiet corner with headphones is all I need to get lost for hours as the story comes together. Beyond that, I am a stock-holding fan of the Green Bay Packers, a huge Star Wars geek, and an avid board game player.
Greg Urquhart, Facilities & Banquet Manager
"Hailing from Long Island, NY…I moved down south to Charlotte in 2004 and never looked back. I've seen all of the growth (*cough condos cough*) and development in this City takeover and all of the new businesses thrive. It's nice to see that happen after being here for so long, with just a handful of places to go out to dinner. I come from a Graphic Design background and have a degree in that as well. I spent the last 20 years in the sign industry and have done it all there. Working at mom n' pop shops, owning my own shop and all of the ins and outs of running a business. After becoming "bored" with the same gig, I was approached to come and take over the Facilities and Banquet Manager position here at Alexander Homestead. It is a very refreshing change of pace and I couldn't be happier taking care of the day to day operations that many guests don't get to see. From pond and stream maintenance, taking care of the lawn and every day repairs and new projects, such as renovating the bar area! I also get to work with the amazing banquet staff here on event days and help to make sure all events are seamless and a great time is had by every guest, especially the Bride and Groom. On my off days, I can be found in NoDa and Plaza Midwood trying out all of the great spots and great bourbons! I have a great workshop in my garage that I can make all sorts of projects for around my house and for friends. I love music and going to a handful of the venues in town! I've been fortunate enough to travel all over the World and love to take in new cultures and see how other people live life! I also like to "unplug" from technology often to enjoy and learn new things…"
Get in Touch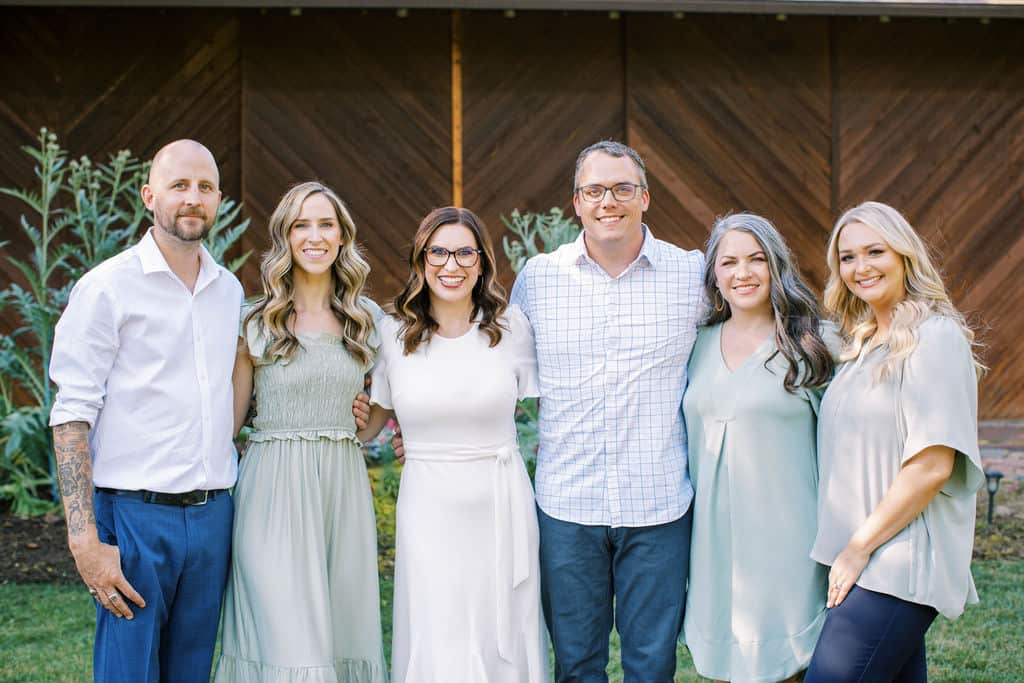 FOR WEDDING PRICING AND TOUR AVAILABILITY: Please fill out your information to gain access to our pricing overview.